Oso, Wash., US. – On Monday, April 1, 2014, veterinarians and volunteers checked on 16 horses belonging to Summer Raffo from Arlington, Wash. who was killed in a massive mudslide on Route 530 in Oso, Washington on March 22, 2014. They included:
• Hannah Mueller, DVM, co-founder and vice president of the Northwest Equine Stewardship Center and practice owner of Cedarbrook Veterinary Care
• Liana Wiegel, DVM Equine Practitioner from Pilchuck Veterinary Hospital,
• Donny Inwell, volunteer
The trio from Snohomish, Wash. got to work got to work quickly grooming horses, detangling manes, and treating their coats for rain rot, a bacterial infection caused from excessive moisture and lack of air.  They provided veterinary examinations and medical treatment including a horse with an abscess and applying a generous supply of lice powder to all.
Alexis Blakey, age 19, a friend of Raffo's has been taking care of the horses since she first heard Raffo was missing the day after the mudslide. She and the vets will continue their efforts while Raffo's family decides what to do with them. "This was her life," said Blakey.  "She loved horses and loved caring for them.  I'm really going to miss her."
Additional hay bales were donated from Laurel Farm and Western Supply and driven to Oso, Wash. by Chelsea Judge from Bellingham, WA and and Lynn Johnson from Ferndale, Wash.
Donations for the horses' veterinary care can be given through www.nwesc.org
 Photos are available through Zuma Press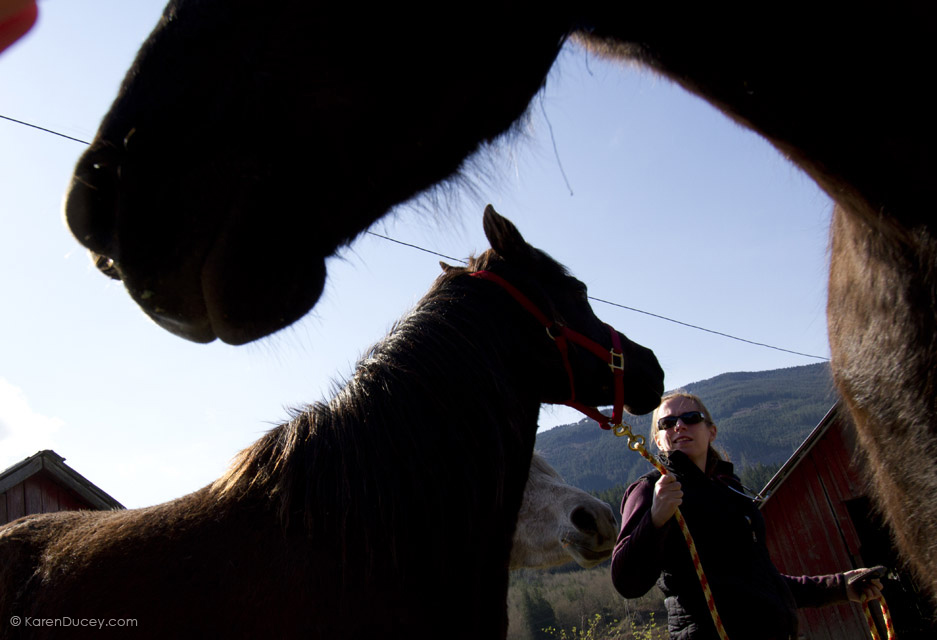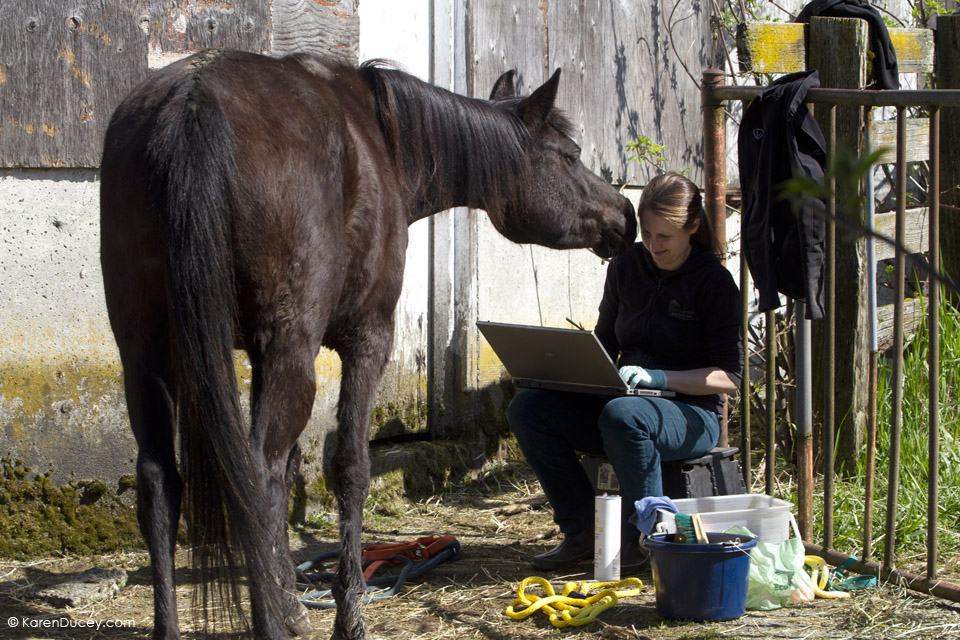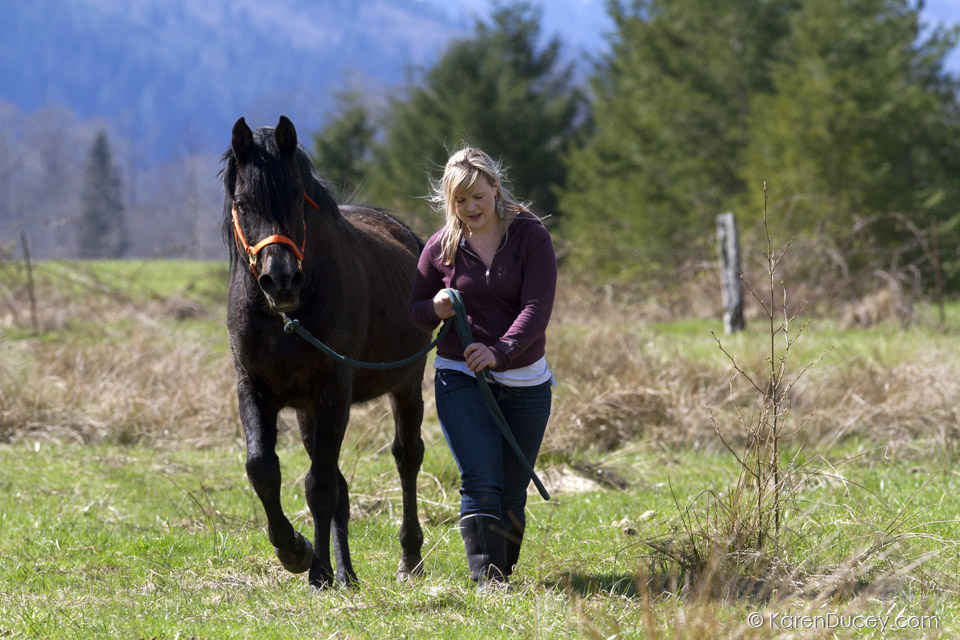 Photos are available through Zuma Press