PUYALLUP, WASHINGTON: A Yorkshire piglet named Tom who was injured in a barn fire at the Washington State Fairgrounds several weeks ago is healing from his wounds thanks to caretakers, and marshmallows laced with medicine.
On April 3, a fire that ripped through Evergreen Hall shortly after the close of the Spring Fair severely burned Tom and killed his cage mate. The remaining 49 animals were rescued by firefighters unharmed.
Tom, around four weeks old at the time of the fire according to his owner Kyler Young, had just been purchased from a farm in Anacortes the previous day for several hundred dollars.
Now twice the size at an estimated 80 pounds Tom is staying permanently in a nearby barn on the fairgrounds. He has occasional companionship in adjacent cages from animals who are part of the traveling farm, which visits school children during the week.
Susan Becker, co-superintendent of the fair farm, has been caring for Tom since the fire, feeding him marshmallows injected with antibiotics and anti-inflammatory medicine to aid with his injuries.
He likes to nestle up to Becker's legs, scratching his scab on her jeans.
Once healed Tom will be returned to the Young's family farm, called Poverty Hill Farm, and be used as a breeding boar sometime after he turns 6 months old. The farm has over 600 pigs according to Young, 100 of which are babies. Many will be sold to school aged children in the 4-H and Future Farmer's of America agricultural education programs.
Tom enjoys belly rubs from his caretaker, Susan Becker.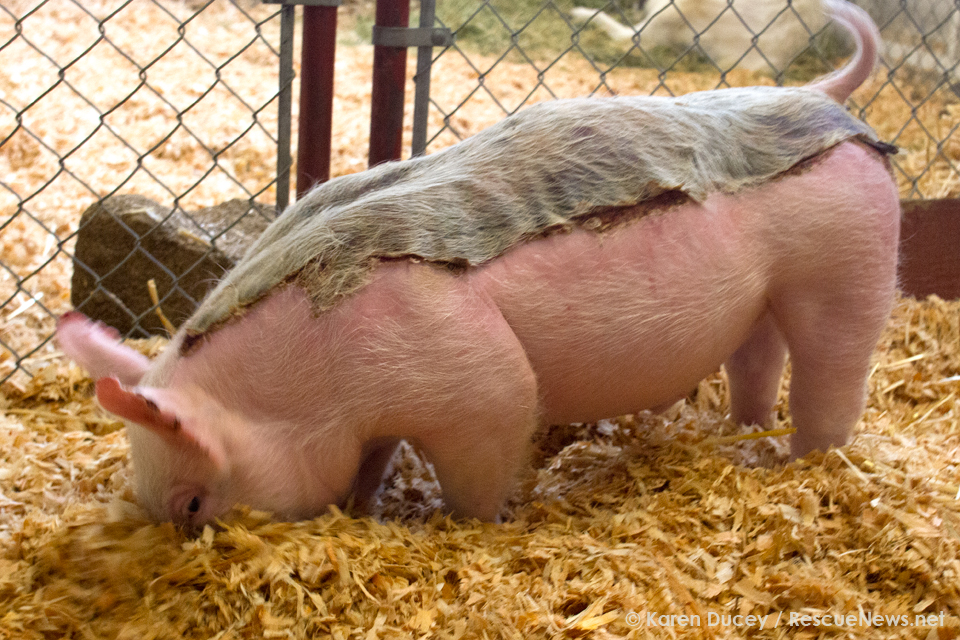 A thick scab covers Tom's back where he was severely burned in a fire at the fairgrounds.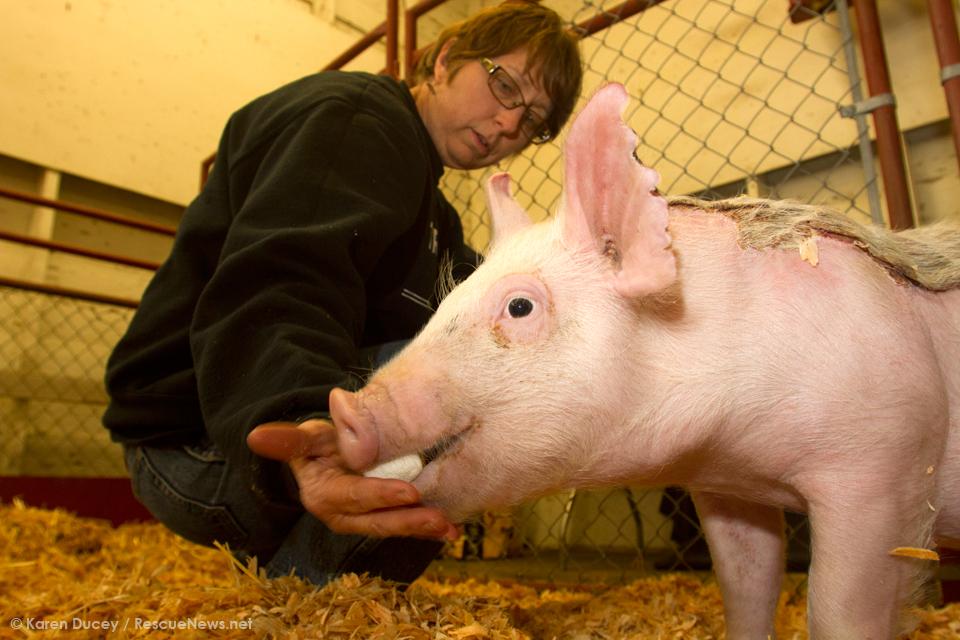 Tom receives his medicine in marshmallows.
Tom scratches the scab on his back against his caretaker's blue jeans.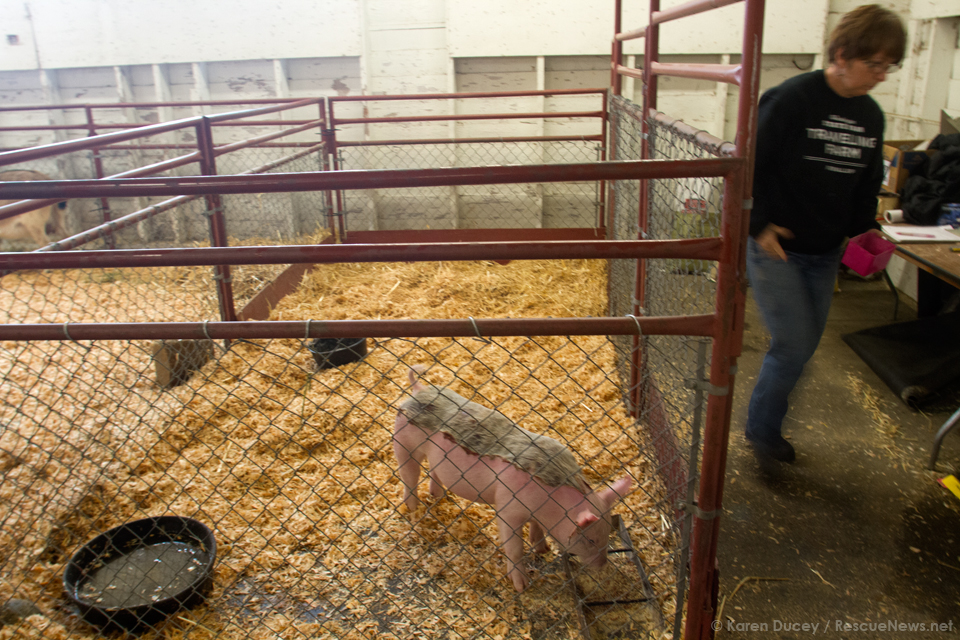 During the week there are other animals in the barn but sometimes on weekends Tom is alone.
More on the fire including video can be found at Kiro TV