Seattle, WA – Hundreds turned out to protest construction of a new animal research facility on the University of Washington campus today, October 2, in Seattle.
The controversial 80,000 square foot, $124 million, two-story lab is being built underground at site at 1450 NE Boat St. in Seattle, WA. by Skanska USA. Considered a state of the art medical research facility by the university, opponents consider it a hidden animal torture chamber. The new facility will enable the UW to expand the number of animals used and consolidate its labs. Currently it has around 1,000 primates and numerous other animals including dogs, pigs, guinea pigs and tens of thousands of rodents and fish.
Construction started this spring and will continue through 2017.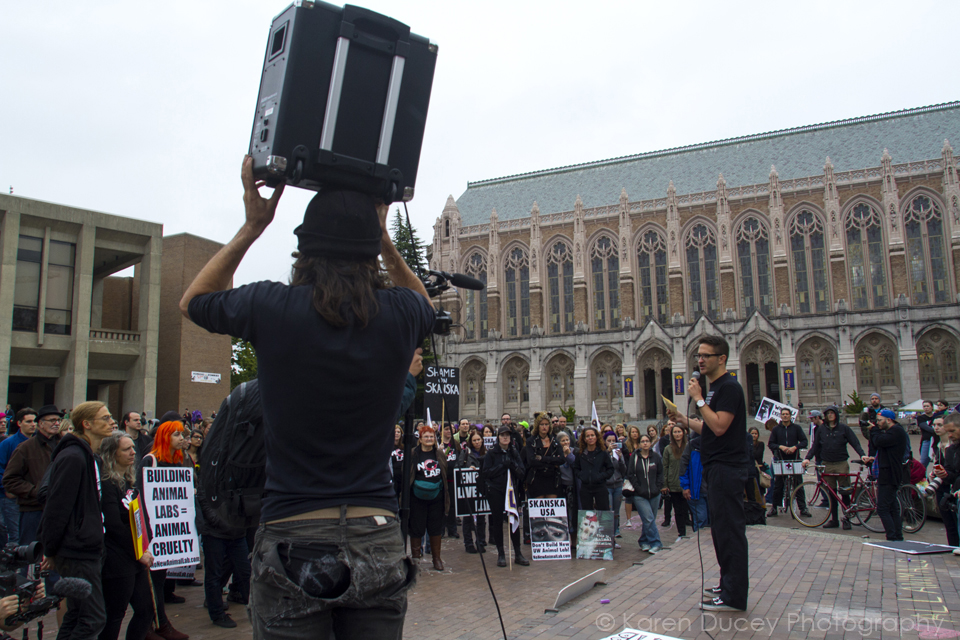 RELATED POSTS
Judge rules UW Board of Regents' private dinner parties discussing public agenda are open to all
Hundreds Rally against UW Lab | May 10, 2015